Small gardens have many advantages. The main one is that the maintenance cost is relatively low, but at the same time, it can give full play to the owner's creativity. Through simple garden design, you can add a different leisure and freshness to your home. Sometimes even small decorations are added. , such as a small colored cushion or unique lighting, can also create a different dramatic effect.
If you are on a tight budget but want to create an elegant and comfortable home garden, or create a space surrounded by greenery at home, let the following introductions bring you some inspiration!
Plant flowers under the windowsill
Build a simple planter with long wood and install it under the window to plant cute little flowers. When you have breakfast by the window, you can turn your head to see the lively vitality. Or plant simple spices, such as mint, coriander, basil, basil, etc. When needed, open the window and pick some and put them in the fried dishes, which is simple, convenient, green and natural.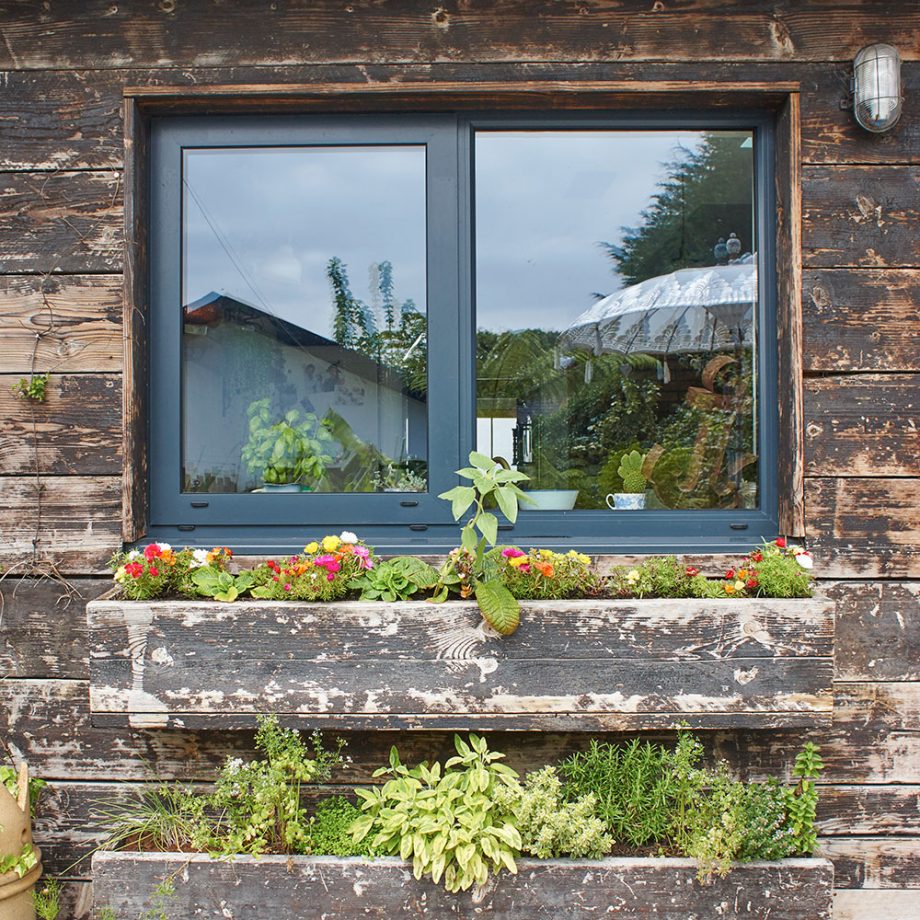 Transform a shed into a bar
Some English gardens have their own small shed, which many people use as a small tool room, but in fact it can be used for more purposes. It can be used as a storage room for collection in winter, and can be opened in summer. It can be decorated as a garden party and an open-air small bar to entertain some relatives and friends.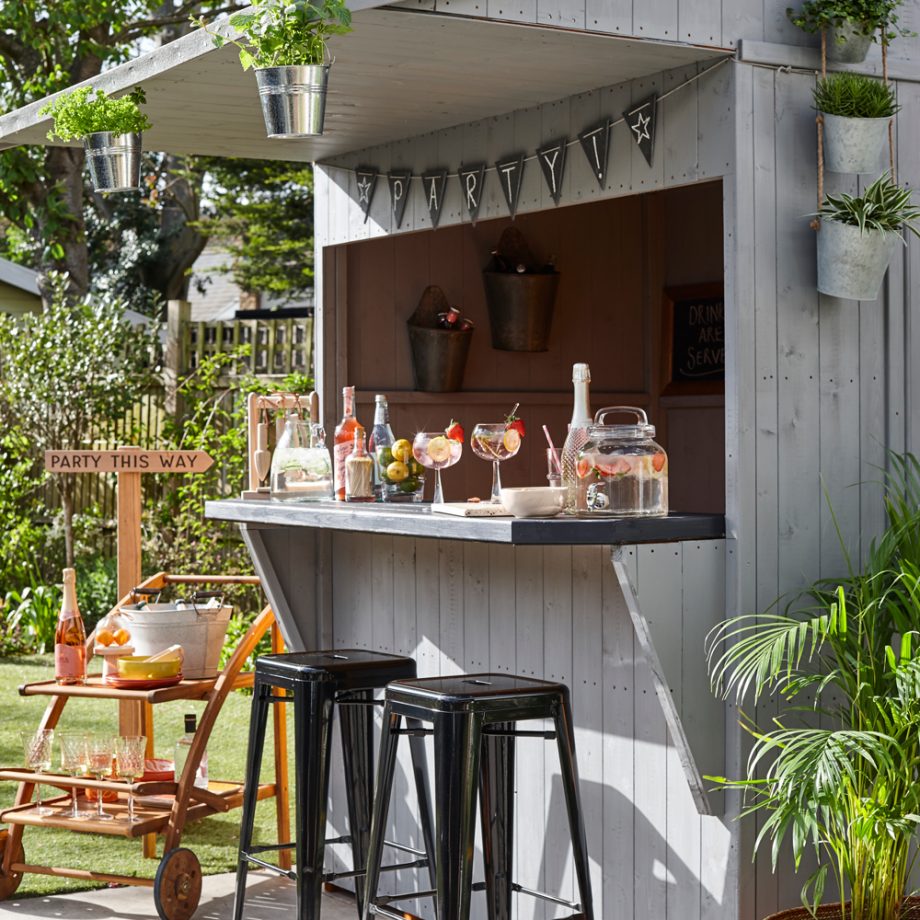 Create vertical green spaces
Make the most of simple and unadorned vertical walls, add small wooden boards, and add plants into decorative green spaces.
It is suitable for transforming the sides of garden sheds, fences, fences, walls or balconies, transforming similar small outdoor vertical planes into vertical small gardens, embellished with smaller pots and baskets, with simple and easy-to-care Small plants bring a different visual texture to your small garden and create a casual and freehand atmosphere.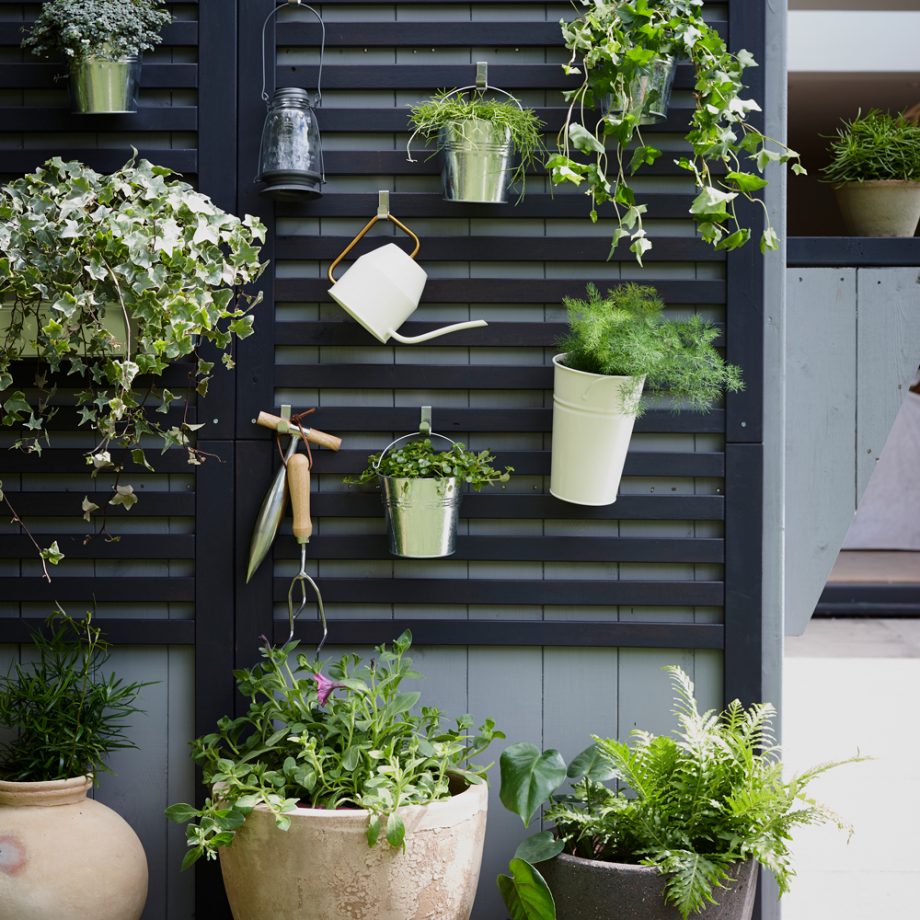 Create a sense of hierarchy
Make full use of the small space, and increase the layering of the space through simple vertical racks, such as small wooden ladders. Different plants can be placed at different heights, releasing more extra space to display potted plants and small garden accessories. It also makes efficient use of the narrow space, making the small garden more refined.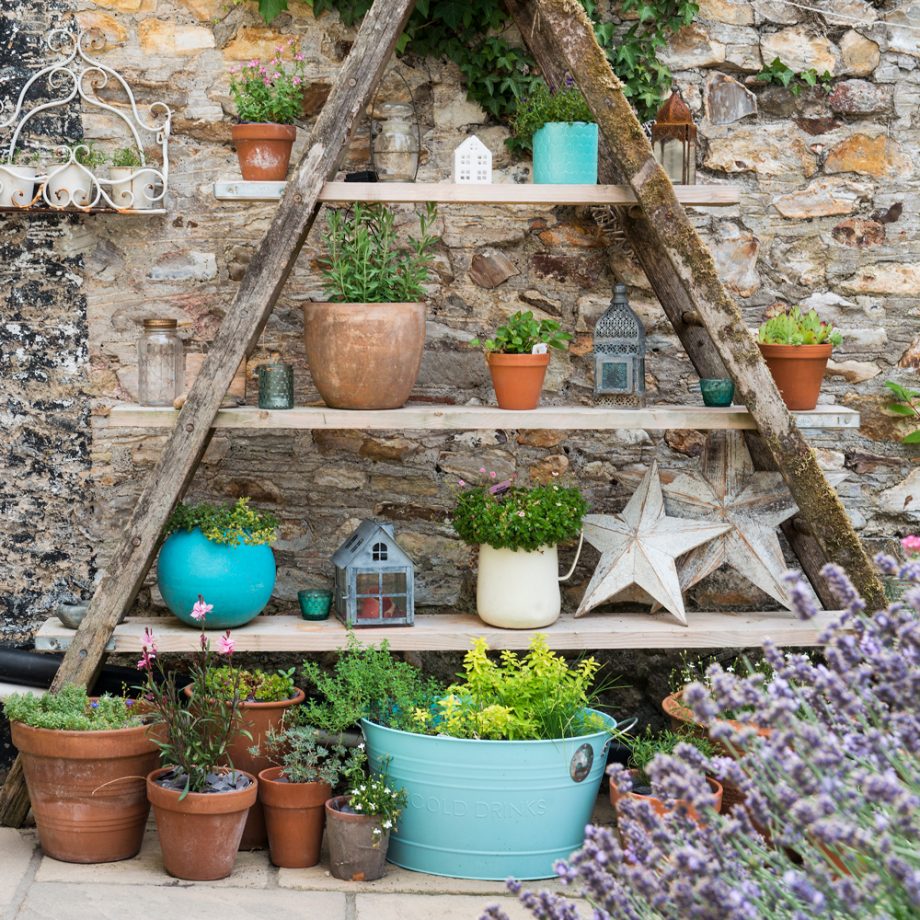 Make good use of garden corners
If your garden is a small courtyard, you can make the most of the corner charm. Usually the courtyard will feel closed and depressed, because it seems to be facing several brick walls. But in fact, as long as you use clever corner seats or high-back sofas, you can hide these unsightly walls, and then match them with warm-colored table cushions and cute wooden small tables to create a casual and comfortable home. Cozy.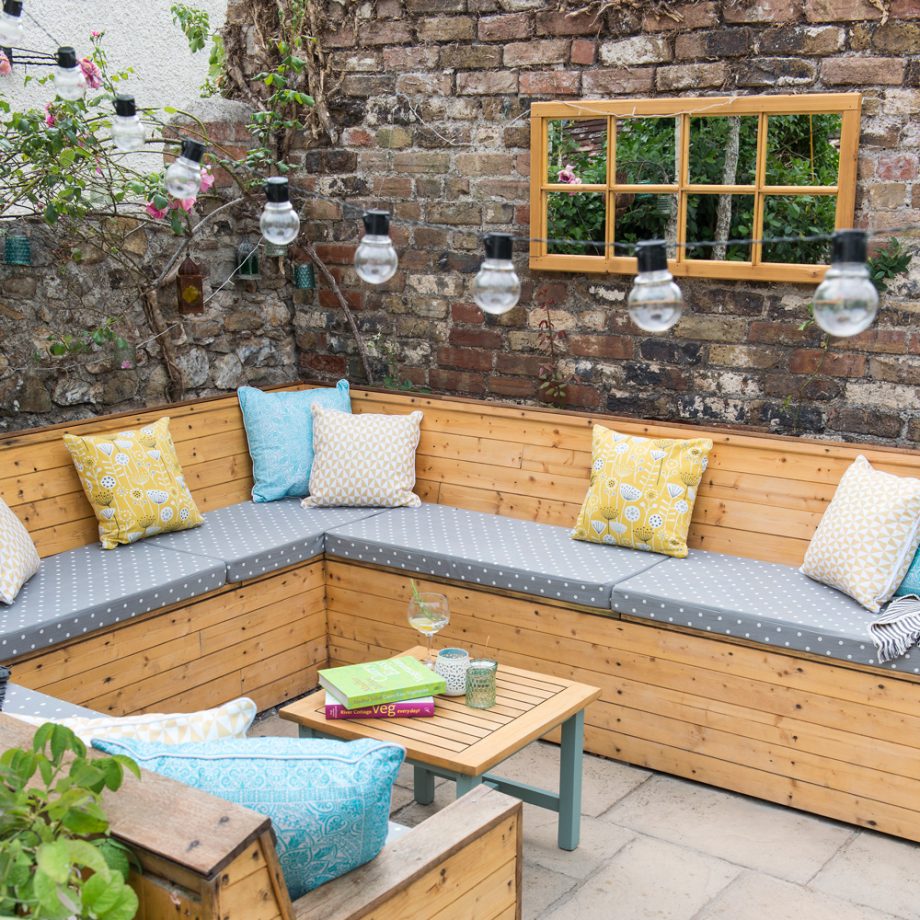 Stylish modern elements
Cozy city gardens require more careful planning, and if you don't mind giving up some precious floor space, a garden bench can be used for a functional yet simple fashion. Opt for a sleek, modern design and add a splash of color with an exotic little cushion for the perfect summer retreat.
Tie a small hammock
A simple little hammock in a small garden is simply the end of alfresco lounging. Bring a book on a comfortable afternoon, bask in the sun, sip a cup of delicious juice, and take a lazy nap in the shade of a shady tree. Do you still need to envy the beach bars on the island?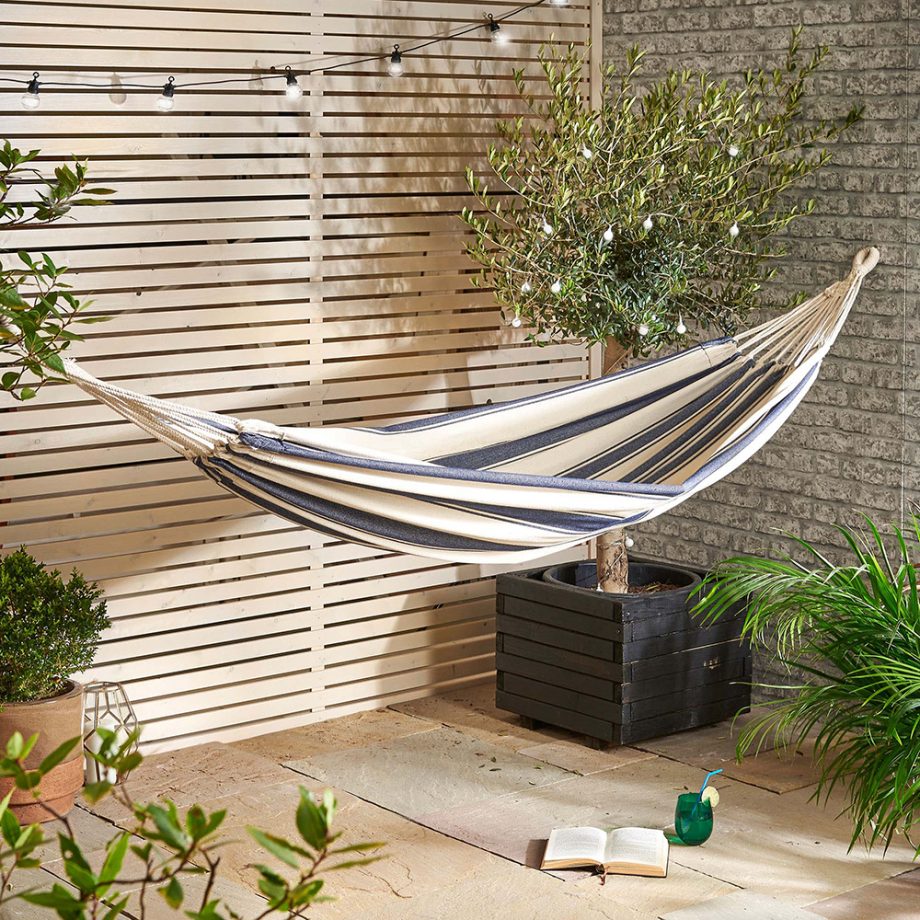 Brighten up with colorful furniture
Even the smallest patio can become special! For small gardens or patios, use limestone or traditional wood to create a sleek and simple look, plant small and pleasant plants, and then add colorful tables and chairs or small decorations to increase the vitality of the space. The easiest way is to buy solid-color furniture and paint your favorite color with eco-friendly furniture paint, such as the combination of bright orange and tender pink in the picture, to brighten the entire space.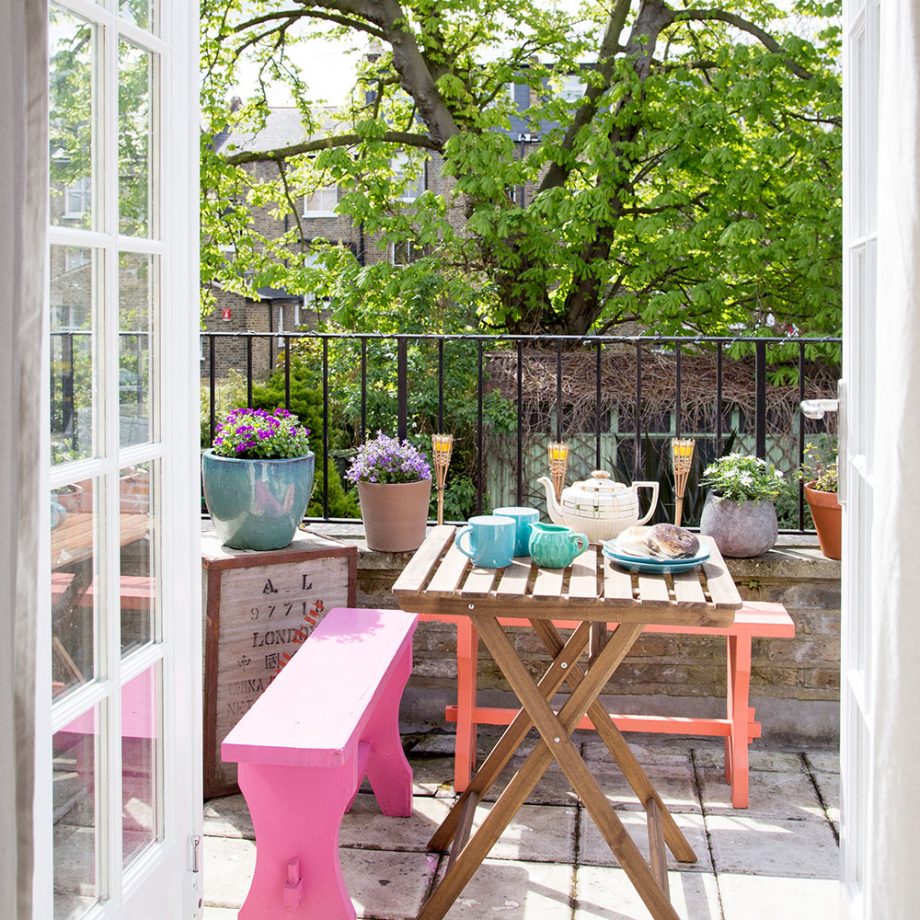 Build low brick walls for small seats
A small, cramped garden may only have room for a chair or two and a table, which can be overwhelming if a large group of friends wants to come to a party. Foresighted owners can use bricks to form a small wall, plant pleasing plants in it, add delicate and comfortable cushions to the outer brick wall, and friends sit on the brick wall during gatherings, smelling the fresh fragrance of flowers and plants and chatting.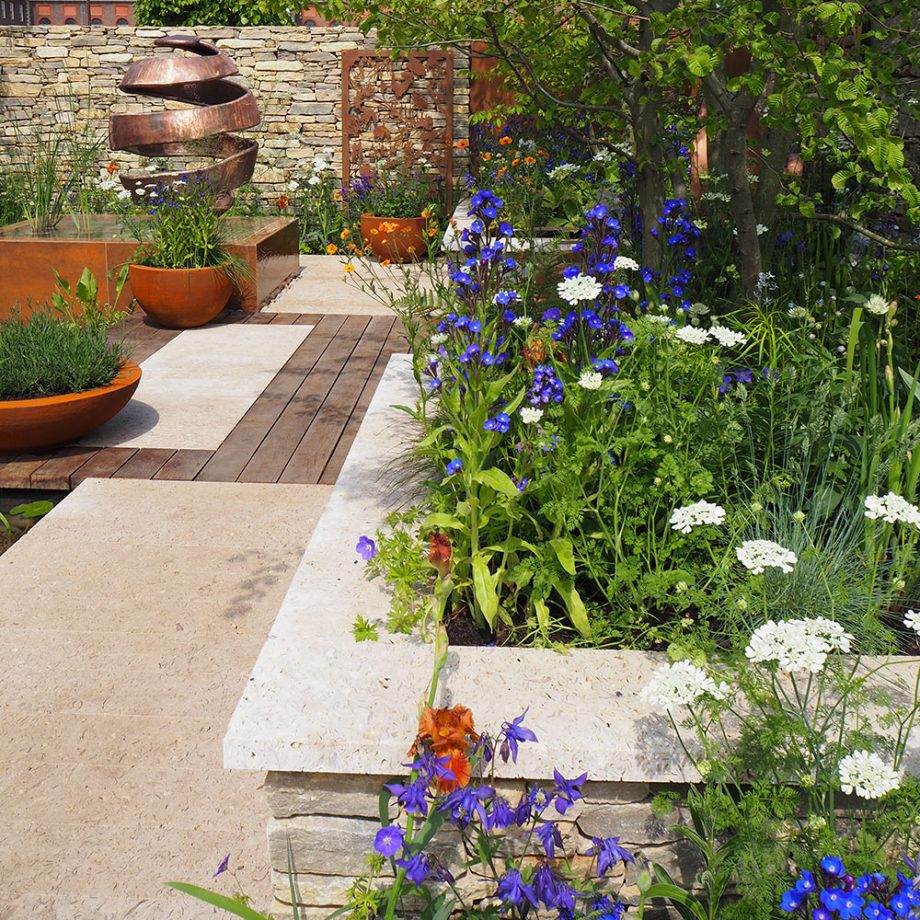 Create a sense of space with mirrors
Want to experience a sense of high-end space in an English-style cottage? With a modern, clean mirror finish, you can create a large space. A wide long mirror complements the fence, allowing the small garden to visually double the space while also adding brightness to the darker corners. Pairing with evergreen potted or climbing plants near the mirror is also double the viewing pleasure visually.
Elegant and atmospheric space
Think the small garden is not big enough? Want to get airy? Design in an ultra-modern way, build domineering walls, use large pots to grow tall plants such as small apple trees, vertically slender flowers, on the other hand, keep the furniture in light dark tones, retain the necessary floor space, and be comfortable. Large seats, more use of the concept of white space, so that the whole space becomes atmospheric.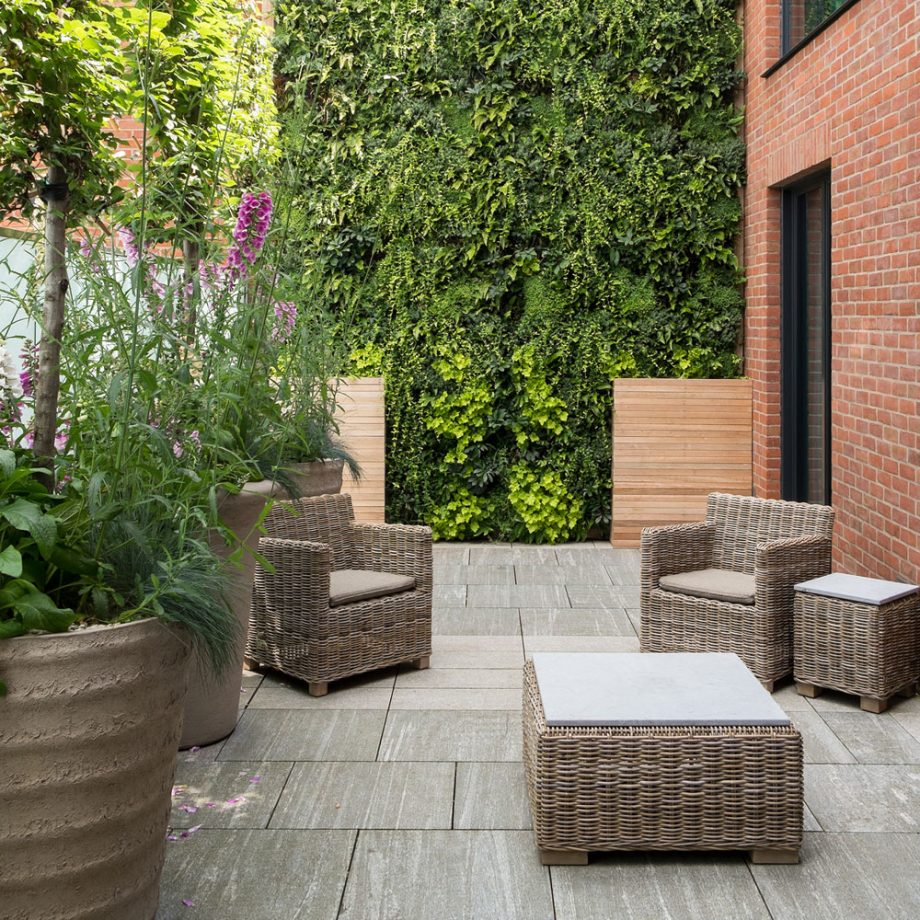 English afternoon tea leisurely
Brits love green and parks rain or shine. Even if the outdoor space at home is small, it can also be turned into a comfortable outdoor dining area. The combination of the quiet small round table and chairs and a large parasol has begun to exude the elegant taste of English afternoon tea. Coupled with colored glass tableware and a few bouquets of bright flowers, your small garden will instantly change. Be elegant.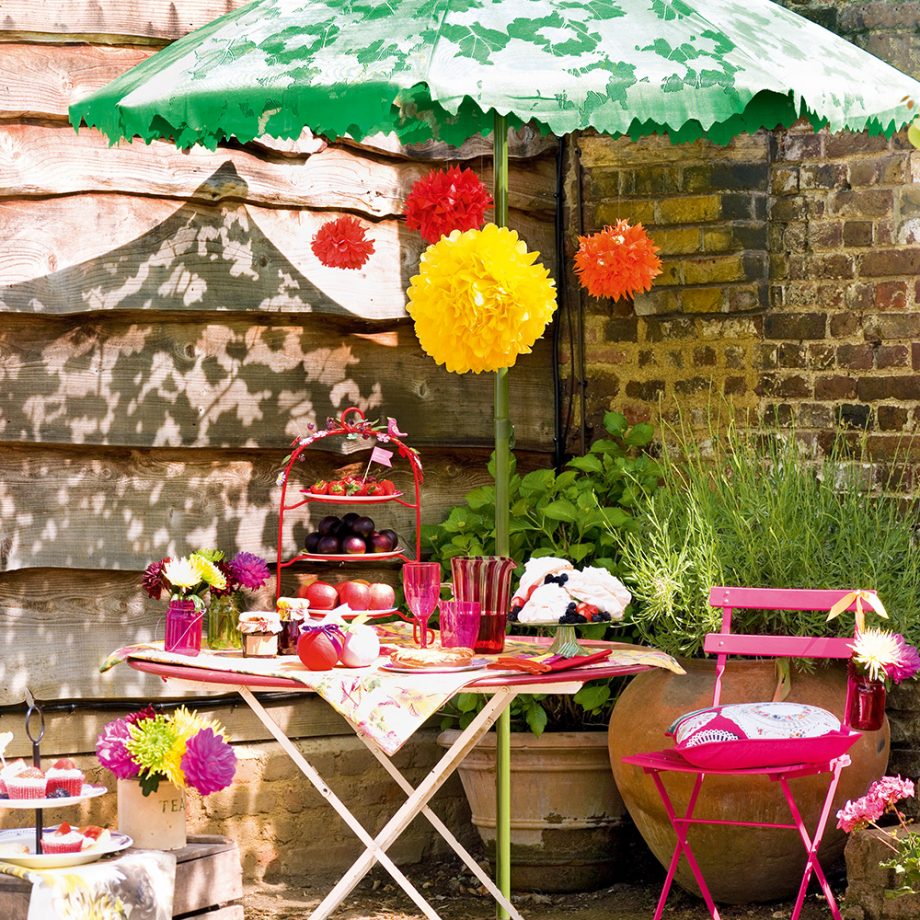 A small garden is a space that can give full play to the creativity and imagination of the owner. According to different orientations, it can create a different and unique feeling.